Goodbye Rotoworld. Hello
Sleeperbot

.

Sleeperbot has the fastest fantasy football alerts, most accurate rankings, hard-to-find advanced stats, and the largest fantasy community. And it's free!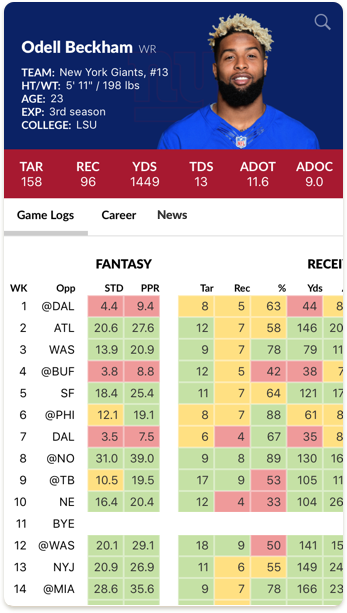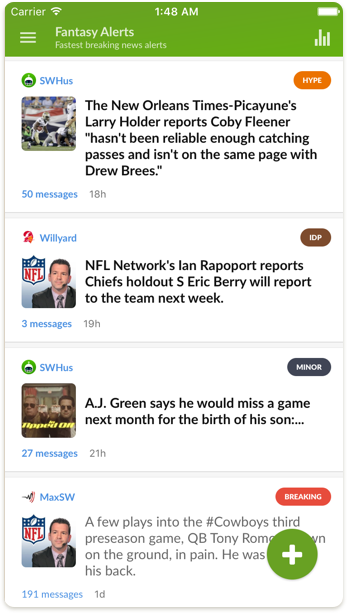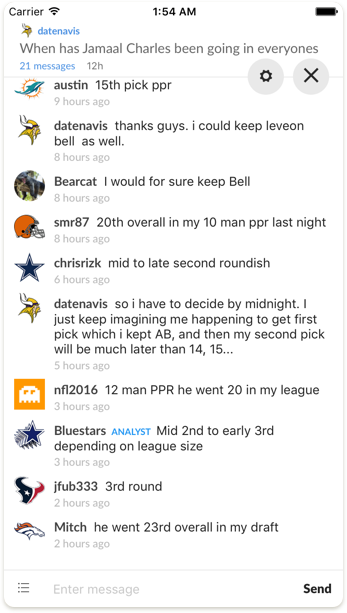 I refuse to tell any of my fantasy competitors that this app even exists because of the quickness when it comes to injury and other Twitter updates
Barnaby Jones
Sleeperbot is actually a rare hidden gem that few people know about but man it is the most helpful fantasy football app out there, it's always updated. It's also helps me gain an advantage against other players in my league since nobody else knows about it. Lol
Eagles91
I won 3 titles in 4 leagues with a lot of help from this app knowing which guys to pick up and who to be careful of. Best app for hardcore fantasy players!
the_synyster1
Yes it been out for more than a year but there is no better app on the market. Real time fantasy updates, great knowledge base of analysts and great community to set you straight when you don't know who to trade for. This is the Michael Phelps of fantasy football apps
SullyS1334
If you don't have Sleeperbot installed, you're at a significant disadvantage. The fastest breaking news, combined with the most active advice community, and unique statistics and research tools will help you win your league.
nwang06
Since the latest update, which you can control the gifs and push notifications, I cannot rate this app high enough. This is a must have for the fantasy football knuckleheads. The info shared, not only from the pros but other users, is fantastic. Well done
anonymous
Absolutely the best place to get your up to date fantasy info as soon as anyone knows about it... You'll have the advantage over your friends on who to put claims in for or pick up... Download this app!
Willyard